Have you just started becoming an entrepreneur for a new startup? And looking for a much-needed boost to your business idea by catching your investors' attention. Have a look at how most successful startups caught investors' eyeballs with their Pitch decks. Here I have discussed the secret recipes of those brilliant minds, who used them to kick start their start-ups.
A Pitch deck is known as an "Investors Proposal", an approach to pitch your business idea on presentation slides to grab the investor attention to get funded.
If we look at the history of most successful businesses, we can see that they were great problem-solvers. Every startup focused on delivering unique, and more simple solutions as compared to their competitors. Later, they capitalized well on their solutions to become full-fledged corporations. It all comes down to knowing the right application of their pitch deck idea.
Let's look at the top 3 pitch decks as an inspiration, to convey your own Pitch Deck presentation in an impactful and powerful way:
1. Tesla Pitch deck
Everyone is familiar with the richest billionaire Elon Musk, who is acquiring Twitter for a huge $43B price tag and is the founder and CEO of Tesla and SpaceX. It made its mark for its electric cars and their affordable prices. But what compelled financiers to jump on board with Tesla and provide sufficient funding to get it off the ground? – It's their unique business idea compared to traditional vehicles.
Tesla had raised more than $20B by May 2020 from 36 rounds with its enticing pitch decks according to a report by Crunchbase. Also, going to raise another $1.5B recently. Let's have some insight into the Pitch Deck of Tesla Motors.
Toyota has been considered a gold standard in the world of vehicles. But in 2021, Tesla's popularity almost reached Toyota because of its self-driven features. Although many still regard Toyota as the safest bet, Tesla will be the largest giant in the next few years due to its electric automobiles and user-friendly options.
Let's look at the highlights and key slides structure of the Tesla's pitch deck, short and quick:
1. Cover-page
What does the Tesla logo indicate? The red logo symbolizes less electrical consumption. The tagline and letter format all reflected the stability and clear vision of Tesla.
2. Problem: Conventional Vehicles With Fuel Consumption
The users' main issue is fuel cost inflation. People used to hunt for cheaper fuel options, only to be disappointed.
3. Solution: Electric Cars
To counter this worry, Tesla gave a solution in the form of "Electrical Cars" It served as a breath of fresh air for the users. The main goal of Tesla is cost-effectiveness and green energy for vehicles.
The vision of Tesla is to provide its users an alternative to conventional vehicles that offers integration of electricity as fuel consumption.
The company's slogan is to "accelerate the world's transition to electric vehicles." Tesla is also working on a project on driverless vehicles.
4. About the Company
The subsequent slides exhibit their glory at max. It displayed the strength of the company by displaying its affiliation with the prominent names with it. Chief Designer by Franz Von Holhauszen, Vice President of Communications by Youtube, and Senior Vice President by Apple all indicated a strong team and helped in showcasing the strong image of the company.
A brief introduction about your idea and strong association
from the start is a proven way of a successful Pitch Deck.
5. Collaborations and Unique Achievements
The subsequent slides comprise its associations with Toyota, Panasonic, and Daimler and their views about working with them. Then they presented their target audience with strategies and at last financial requirements to make this happen. Tesla pitched the "Model S" with the Fremont Facility as a bonus.
You have to be very vigilant in articulating your vision and all the relevant aspects in these slides because they're key factors to make or break your presentation.
6. Funding Request
Let's come to the call-to-action slide, your ending slides should have to be strong enough to persuade the investors and convince them your idea is real and unique and your funding request is reasonable.
The final slide contains an interior picture of a car. The goal is to urge the audience to envision the end product and take measures to make this tangible.
When you brainstorm ideas for structuring your pitch deck contents, take each slide having its own context. For example a problem shouldn't be in the solution slide and without making a solid foundation of your USP (Unique selling proposition) and validating it you can't expect a better response to your funding request. The overall theme should blend with your vision and target.
2. Zapier Pitch Deck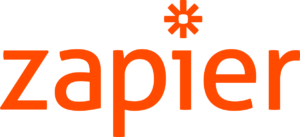 Zapier is known for offering automation for doing tasks and integration among a number of web apps without writing any script. They make data exchange possible within them without much hassle. The company has made its presence in a short period of time.
1. Problem: Too Many Web Apps No Integration or Flow
People working in organizations used to encounter the problem of sending data and files from multiple apps. It is a hectic and uphill task to remember every app associated with each file and pass on data manually from one app to another. Also, you might miss the schedule when not available.
2. Solution: Automate Apps Integration & Tasks in One Place
Zapier came with a unique solution by removing the trouble of using multiple apps and that lets you have them in a single place. Now, users can set up automation and link apps and their corresponding tasks in a sequence that will execute itself at a scheduled time using a single app. It saves the time and energy of the people working on multiple apps and doing various repetitive things.
What is the unique solution that Zapier proposed?
Zapier's success is due to the software's ability to solve a problem that many people confront. The Pitch Deck of Zapier started by stating a problem of difficulty in managing the tasks across the Web. The founder then proposed a solution with the facility of no code. This approach ultimately piqued the interest as it is the solution to simplify the problem of masses using many apps.
3. Key Benefits: Many Task Automation & Integration for Apps Integration.
The stunning benefit of Zapier is offering multiple triggers on when automation occurs among apps at micro-levels. Also, they offered a less-code solution for automation with the ease of use. Now they have to deal with just one UI rather than UI's of apps. Wade Foster, CEO of Zapier, promotes his vision of automating chores by coordinating many apps in one place to save time and energy.
4. Zapier Competitors
So far, Zapier stands alone in its field. Although Integromat, Automate, and Microsoft Flow are of the same type, none of them are considered a competitor of Zapier.
4. Funding: How much funds did Zapier raise by using their seed funding round?
With this idea, Zapier raised around $1.4M IN 2011 with the help of 6 investors jumping on board- stats published by Crunchbase.
What can we learn from the Zapier Pitch deck?
The Zapier Pitch Deck motivates us to propose novel ideas and execute them strategically to pick up attention. If you are worried about the execution of your idea in a pitch deck, then it is the best time to showcase your concept in a way that highlights that it solves a problem.
3. Telegram Pitch Deck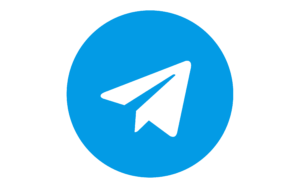 Nikolai and Pavol Derov are brothers and faces behind the famous Telegram app. It gained popularity during the massive popularity of Whatsapp, FB Messenger and other competitive communication apps is itself a great achievement.
1. Problem & Solution: Need for More Privacy While Messaging
The need for Telegram in the messaging world happened so quickly because of the privacy they offer. With seamless communication experience and features like bots, the feasibility of sending any file, and secret chats. Privacy seemed to be the primary key for Telegram, where people wanted to leave Whatsapp since it was a part of Meta (formerly Facebook).
2. Competition: Why Telegram and Not Whatsapp?
People opt for telegram because of its feature of storing data in the cloud where the user can access the data using telegram using any device. Although it's not as safe as WhatsApp. Mainly, It gained its popularity when a privacy breach happened with WhatsApp and people started to leave it very quickly.
Telegram got their success because of some failed actions from WhatsApp. It tells don't worry how big the competition is you can wait for their mistake and jump in with your solutions.
3. Funding: Funds raised by Telegram
In 2021, Telegram managed to raise 1B$+ funds from investors reported by Techcrunch. According to Wikipedia, it crossed a milestone of over 500 million users.
For creating best pitch decks, attack a problem that messed up the masses for long,
and offer a solution that unites them toward your concepts.
So, What New Business Idea To Look For?
As a guy who has written and designed many pitch decks, these are my thoughts on what next great business ideas to look for. Go and search for a new unique business idea:
That improves lives
That makes people happier
That makes people win
That's not just a problem of a few individuals
That's not just for riches but for the poor too
That wouldn't harm the environment
That gives business sustainability in the long-run
That wouldn't look like a worthless shiny gimmick
That's real for real people and imaginable
That doesn't look foreign or fictitious
That let people on board quickly, but sometimes it takes time
That's not resource-heavy and produces few outcomes, but do wonders with fewer resources
That's less competitive
Conclusion
Now you have the top three best pitch decks of famous companies as an inspiration for your next business idea pitch. What we can learn from them is while offering your solutions, believing in your unique capabilities, and offering long-term benefits that are attractive with reducing costs, time, and money. Your strengths depend on how good you are at presenting your innovative solutions and making them look real and practical.
With the above inspirations, you have a path on how you can put together your next unique best solution to ensure your success in making a positive change in people's lives. Ask VizInspire for any pitch deck design and contents needs…